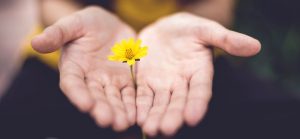 This week's reading, the first chapters of Vayikra (Leviticus), discusses various types of voluntary offerings that a person could bring in the Holy Temple — whether from oxen, sheep, doves, or flour. While fulfilling obligations always came first, a person had the opportunity to give more, to give of him or herself in a way that was personally compelling and meaningful.
In our current situation, the patterns of our lives have been disrupted. Praying in the synagogue is essentially impossible. And prayer is as close as we can come to Temple offerings today — as the prophet Hoshea said, "we will fulfill [the offering of] calves with our lips" [14:3]. But just like in the Temple, we always have the opportunity to give something special of ourselves, beyond our basic obligations.
Last week, I mentioned the upcoming Bar Mitzvah of a special young man, our neighbor. Apparently, both my wife and I misunderstood what our neighbor (the father, of course) meant when he said that his son's Bar Mitzvah was in a few days, and neither of us went to the refrigerator to check the invitation. What he meant was the actual day his son would turn thirteen was this past Monday — so, given that I told you the Bar Mitzvah would be last Shabbos, they were able to enjoy the comments that several people shared with me, both via the webpage and by email, last week. But in reality, the Bar Mitzvah was to take place this week, so once again the young man will be thinking about what he's missing.
And thus it offers us a second opportunity to make his day more special. At this time of trouble, it is so important that we do something extra in honor of Shabbos, especially as no one can go to synagogue to honor it there. And if you have in mind to do something special, something extra, I would very much like to be able to share that with the young Bar Mitzvah boy — that someone out in the world honored his Bar Mitzvah by taking in Shabbos earlier, having a meal or lighting candles, learning more, or doing something extra that felt meaningful to that person, in the merit of which G-d should speedily bring the Corona plague to an end.
Someone pointed out this week that many of us are not staying home because we are personally afraid of the virus, but because we do not want to catch it and share it with others. In other words, our motivation to stay home is altruistic, concerned, giving to others. So let us also take that obligation very seriously, and truly do everything we can to minimize contact so that the danger can pass.
Stay safe, stay healthy, and have a wonderful Shabbos,
Yaakov Menken